Hit and run, Victoria Point 29 July 2017
Police are appealing to members of the public to help identify the male driver of a vehicle involved in a hit and run incident at Victoria Point, on July 29.
At about midday, at an intersection on Cleveland Redland Bay Road, near a fast-food restaurant, the driver of an unidentified red hatchback collided with a grey, 2012 Mazda 3 who had stopped due to an amber light.
Investigations indicate the driver of the Mazda 3 pulled over to the side of the road while the driver of the red hatchback continued through the intersection.
The driver was last seen turning left on to Magnolia Parade.
No one was physically injured.
Police are appealing to anyone who may have witnessed the incident or anyone who has dashcam footage to contact Policelink on 131 444.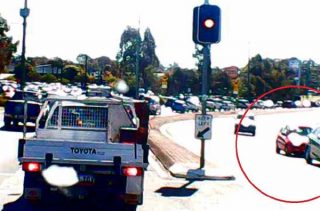 If you have information for police, contact Policelink on 131 444 or provide information using the online form 24hrs per day.